Overturned Stipulation of Settlement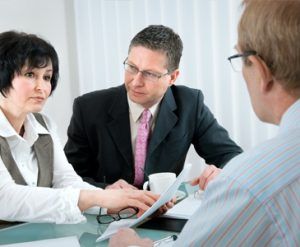 Many married couples enter into a Stipulation of Settlement or Settlement Agreement before obtaining a final Order of Divorce. The purpose of doing so is to more quickly come to terms upon which they agree. Such issues involved in those agreements are custody, visitation, maintenance/alimony, child support, health insurance benefits, etc.
Recently, a young woman entered our office who had entered into such an agreement approximately two years before. After eight years of marriage and one child (now four years old), she realized the terms of her Stipulation of Settlement were not fair, giving too much power with regard to custody to her husband.
At the time the agreement was entered into, her husband had been represented by an attorney. The wife never sought counsel. However, she had ample opportunity to do so, as she had the agreement in her possession for several months before signing. Her husband constantly hounded her to sign the document and she finally did.
The agreement gave residential custody to the husband (meaning the child would reside with him) and that he would have "discretion for visitation." No set schedule was made, and the husband began to refuse the wife to see her own son. She would only see him for a few hours during the week, and maybe on the weekend. She thought that since they had an amicable break up, issues like this would not arise. However, his abuse of discretion became too much for her.
After substantial motion practice and in court appearances, the Court finally declared the Stipulation of Settlement unconscionable and overturned it. The terms of the Agreement were deemed unfair, and thus, now that both parties are represented by counsel, expects the parties can now enter into a valid agreement in which both parties will come to agreeable terms.
Stipulations such as these are treated by the Courts as any other contract. Courts are extremely reluctant to overturn any contract. However, in this case, the terms were so unfair, and it was evident that because the wife was not represented by counsel at the time of execution, she was not fully aware of what she was signing. Therefore, the Agreement was overturned.